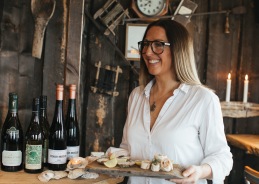 A tasting menu consisting of a glass of Champagne and an oyster.

Price: 550:-/p.p.
Min number: 6 people
Max number: 12 people.
Time: 1 hour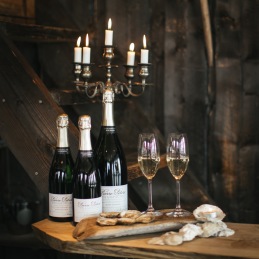 Good things come in three
Champagne & Oyster Tasting. In this package you get to try three different Champagnes together with three different tasting experiences of oysters.

Price: 1000:-/p.p.
Min. number: 6 people
Max number: 12 people
Time: 1 hour & 30 minutes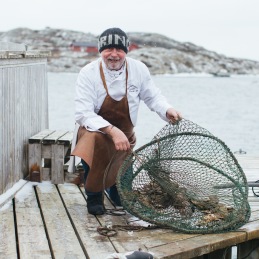 Presentation of the oysters, followed by a spa which is enjoyed with three glasses of Champagne together with slices & six oysters. After your time in the tub, it appears in the Karingo bar & finally, an espresso, avec and a piece of truffle and cigar are served for anyone who wishes. This includes lending of towels.

Price: 2150:-/p.p.
Min number: 6 people
Max number: 12 people
Time: 2 hours & 30 minutes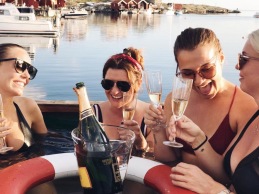 Spa where you can order drinks or oysters on site.

Price: 700:-/p.p.
Min number: 6 people
Max number: 12 people.
Time: 2 hour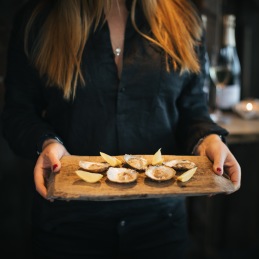 Inside Karingo you taste six oysters & get three glasses of Champagne.

Price: 1350:-/p.p.
Min. number: 6 people
Max number: 12 people
Time: 1 hour & 30 minutes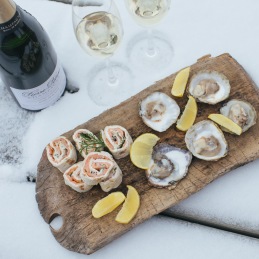 Our most luxurious alternative is seasonal. Spa with two glasses of Champagne, two oysters and salmon slices with horseradish cream. Afterwards, you will enjoy pin-fresh, freshly cooked lobster with Grandma Märta's master sauce, homemade bread together with two glasses of Champagne. Finally you get an espresso, avec and a piece of truffle. This includes lending of towels.

This option can be supplemented by allowing yourself to go fishing and cook your lobster. This package can only be booked between September and November.

Price: 3100:-/p.p.
Min. number: 6 people
Max number: 12 people
Time: 3 hours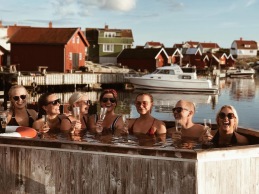 Spa where you taste an oyster along with a glass of Champagne. This includes lending of towels.

Price: 1100:-/p.p.
Min number: 6 people
Max number: 12 people.
Time: 2 hour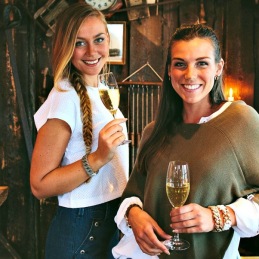 A life menu in Karingo. Two glasses of a Champagne & six oysters. Finishes with an espresso, avec and a piece of truffle.

Price: 1500:-/p.p.
Min. number: 6 people
Max number: 12 people
Time: 1 hour & 30 minutes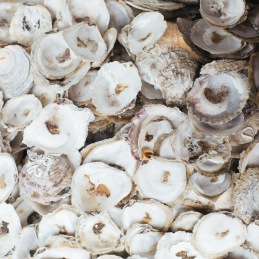 At KARINGO you book the whole place for yourself. We are only open to booked parties & do everything for this party. Hence, we have a minimum number of our alternatives, 6 pers. However, smaller parties can be booked, information regarding this will be added by mail. Towels are available to borrow at a lower cost. Of course, you can also supplement your alternatives.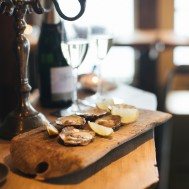 Pretty simple, but simple is good!

Oyester
1st - 100:-
6st - 500:-
12st - 950:-

Slices
1 tray, 16st lemon marinated salmon slices with horseradish cream - 500:-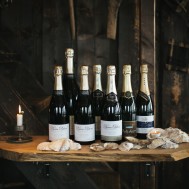 Bubbles are the answer! What was the question?
Champagne & Sparkling Wine
A selection of Grand Cru Champagne & sparkling wines.
From 495:- - 2295:-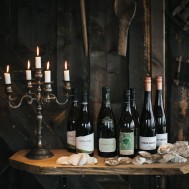 White & Red Wine
Fine selection of known wine districts.
From 495:- - 849:-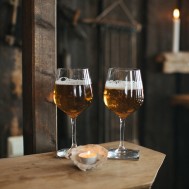 Warm welcome to the West Coast Pearl!
Amanda & Camilla